BELLEVUE: Sandwich Knife 5"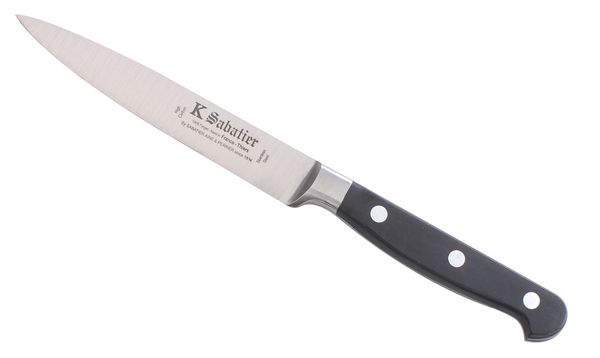 BELLEVUE: Sandwich Knife 5"
This
5 inch Sandwich Knife

is used to cut sandwiches.  Stainless Steel is a hard metal alloy that is practically stain and rust resistant with a high carbon content.  The metal extension of the knife blade runs the full length of the handle, resulting in a well-balanced knife that is easier and less tiring to use.  This

Bellevue

brand of

Sabatier (Theirs, France) 

These high carbon, stainless steel full tang, square bolster knives are heavier and have a larger handle than our traditional knives.