AUTHENTIC: Filet Knife 6"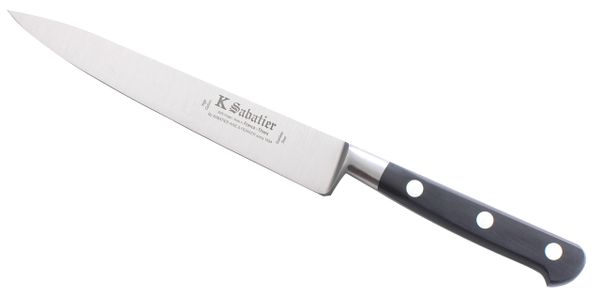 AUTHENTIC: Filet Knife 6"
This
6 inch Filet Knife

has a narrow flexible blade.  It lets you work with fish to lift the fillets and cut very thin strips.  A hard metal alloy that is practically stain and rust resistant.  The stainless steel used in knife-making has a high carbon content.  These full tang, molded A.B.S. handle knives are the "Top of the Line", made by the ORIGINAL Sabatier Factory in Theirs, France.